Introducing Cyril - the new face of PurrfectlyYappy
Did you watch our primetime slot on ITV's new talent show 'The Big Audition'? The reality TV show searched for the new canine to be the face of PurrfectlyYappy.com. The winner of the audition secured a six-month modelling and social media contract as well as being the cover star for their newstrade consumer magazines Dogs Today and Dogs Monthly.
After some tough competition, Cyril, a Griffon Bruxellois, beat the other poochs to the top and has been chosen as the new face of PurrfectlyYappy. We are so excited to work with Cyril. Catch his "Big Audition" and find out more about him below.
---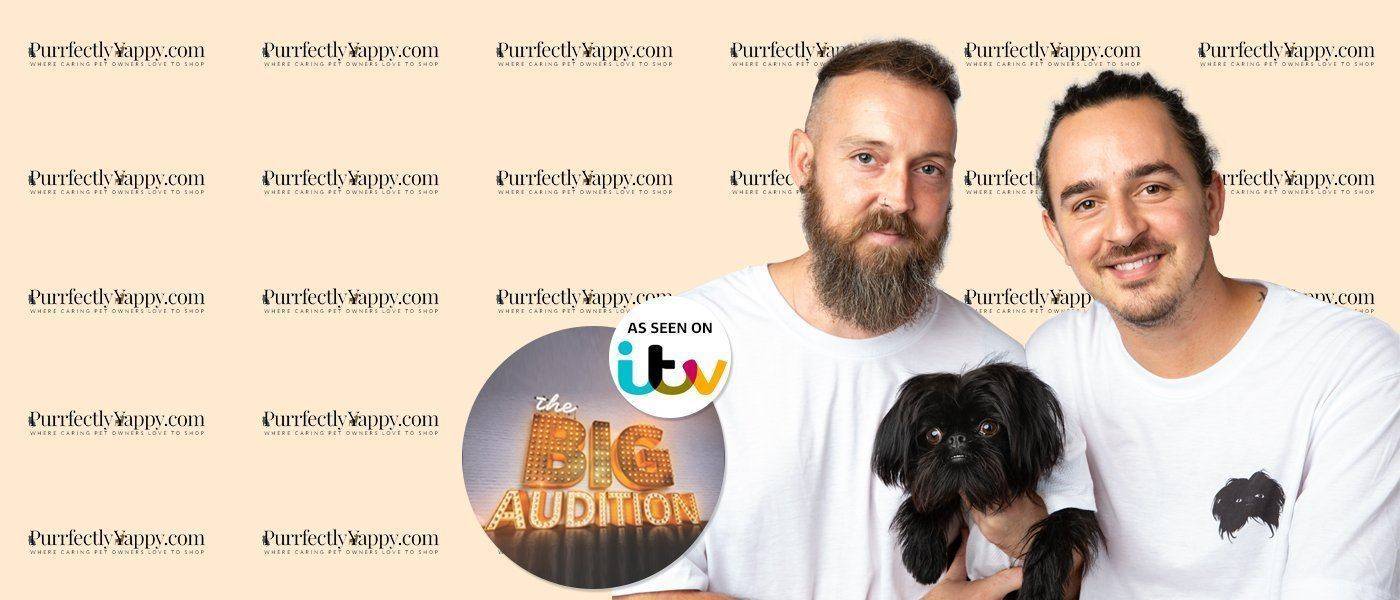 ---
---
Cyril's Top 10 Facts
1. Cyril has amazing eyesight. He can spot Stephen or Marc from a mile away
2. Cyril hates vegetables and will pick eat around them all. Besides carrots
3. He knows where his drawer of clothes are. If he sees Stephen or Marc open it he runs to the corner of the couch and sits ready to be dressed
4. Loves squeaky toys and dislikes playing tug of war. Loves a ball
5. Cyril sleeps on his bed until 4am every morning when he will wake Marc or Stephen up to be put on their bed
6. Cyril can sleep until midday without having to go to the toilet. If he does need to go in the morning, as soon as he is done he will run back upstairs to his bed for more naps
7. Cyril dislikes being on his back and will not role over for nothing
8. Cyril's favourite artist is Eminem and Britney Spears
9. Cyril loves all things fluroscent
10. Cyril loves to be held and when he has enough of walking he will flop to the floor until you put your arms down and he will run up and jump into your arms
---
Cyril's First Photoshoot