Affiliate Marketing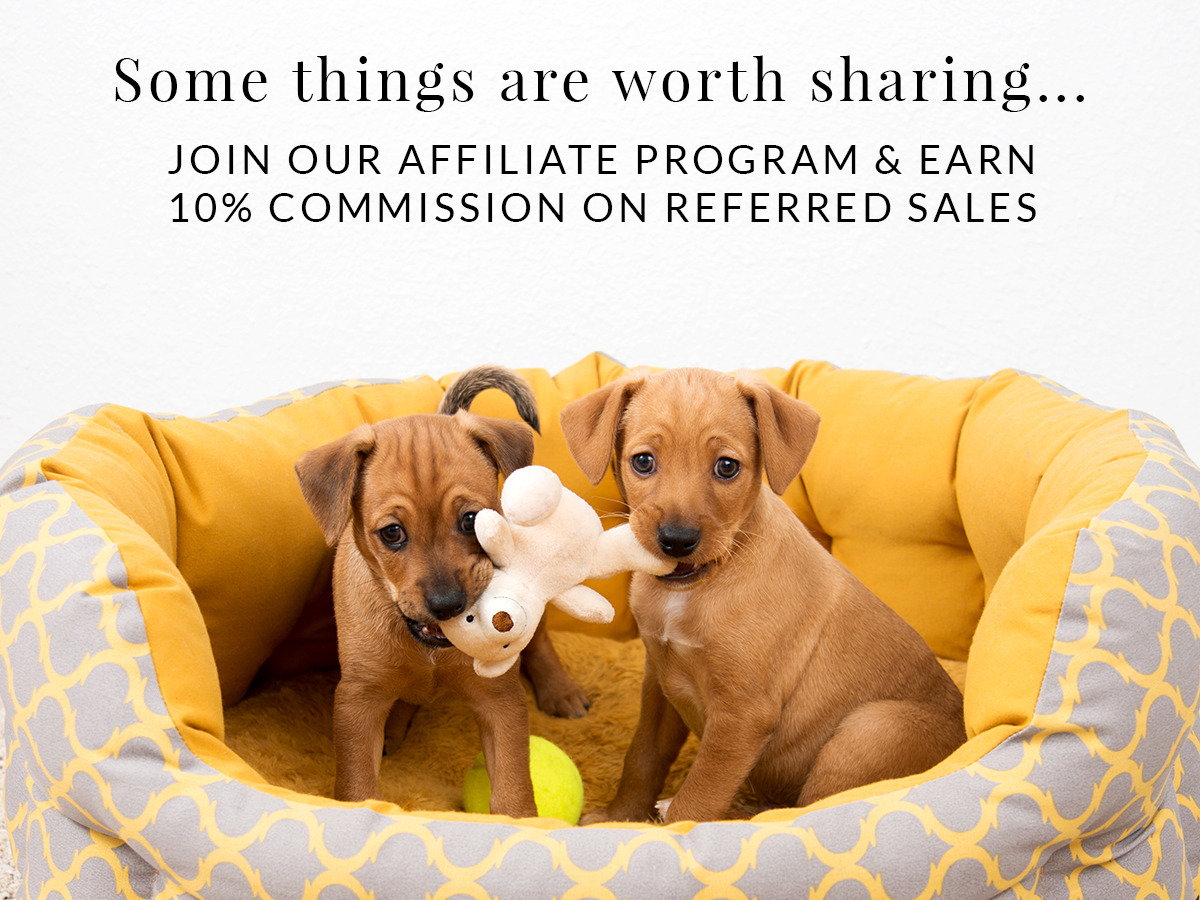 At PurrfectlyYappy.com we're always looking for fantastic pet products and brands to share with our customers, and we love to tell as many people as we can when we find something brilliant! Our affiliate marketing program is our way of rewarding our friends and customers who also want to share something they've found on PurrfectlyYappy.com.
How does it work?
It's simple. When you become an affiliate, you'll get your own unique links and codes you can share with your friends, family and followers. If anyone makes a purchase from your link, you'll get paid a 10% commission on that sale.
As an affiliate of PurrfectlyYappy.com, you will receive access to the following:
•    10% commission on sales made through purchases using your affiliate link.
•    Unique tracked links with a 30-day cookie window 
•    Beautifully designed PurrfectlyYappy.com banners for your website
•    Affiliate links which are sharable through your social media channels
•    Updates and promotions on our best-selling items to help you market PurrfectlyYappy.com to your followers
•    Seasonal updates and creative material
•    Newsletters and suggestions on how to get the most out of your affiliate partnership with us.
We are looking for affiliates to help increase brand awareness for PurrfectlyYappy.com, so if you have a pet-related blog or website, run a pet related charity, or if you're just an enthusiastic pet owner who loves PurrfectlyYappy.com, we'd love to hear from you! Once you've been approved, you'll have access to your own affiliate dashboard where you can download banners and links, and track your commissions. It's a great way to earn a little reward from talking about something we all love – our pets! So make sure to apply today or contact jess@purrfectlyyappy.com to find out more.